The future of AI in accounting: Part 2 – AI and the role of the accountant
November 12, 2021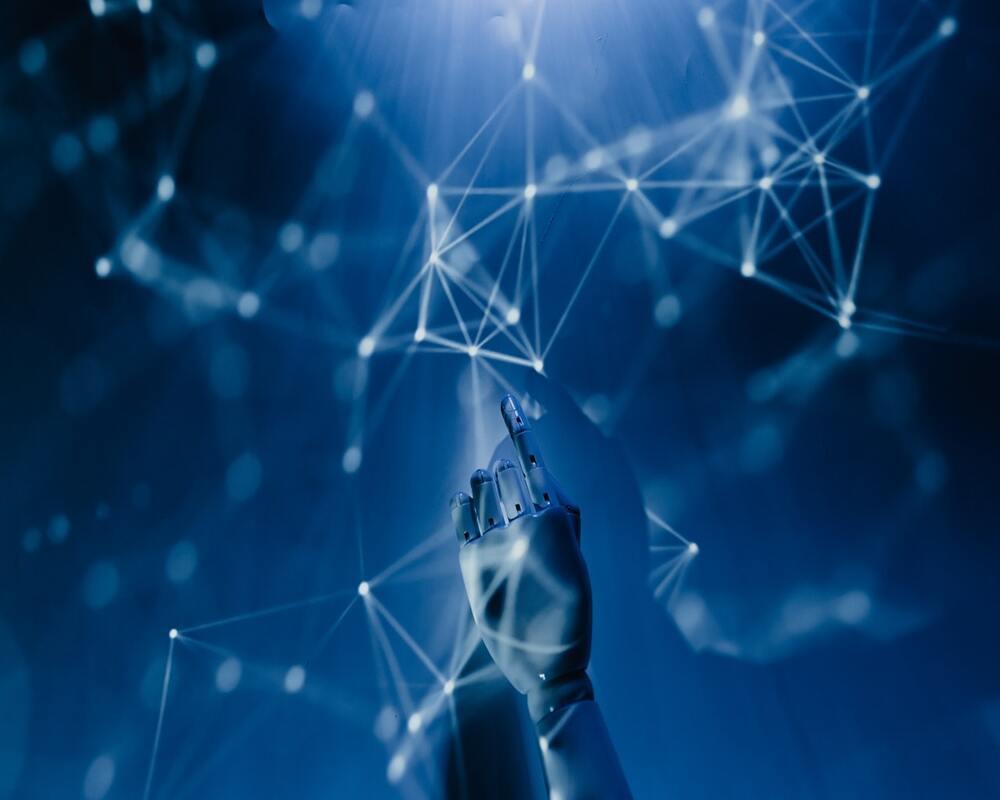 I'm Jim Eicher, Becker CPE instructor and expert on all things artificial intelligence (AI) in the accounting and finance world.
In my last AI in accounting article, we discussed the background of AI, what it entails, and its larger implications on the accounting profession. In this article, we'll dive into the role of AI in accounting, as well as the benefits of AI in accounting, and how it will affect the daily tasks of accountants in both the immediate future and the years to come. Let's get started!
Along with knowing how to use AI-powered tools and processes, accountants will be expected to take AI-influenced output and explain this output in a number of ways. As an accountant, you will be called on to examine this output, as well as provide options or scenarios for how the client should proceed. To do so, you'll use the information gathered using AI tools along with the soft skills necessary to advance your trusted advisor role.
Soft skills and AI: The emerging roles of accountants
Becoming a trusted advisor to clients involves integrating soft skills with AI knowledge. Combining technical AI knowledge with interpersonal and project management competencies will allow accountants to expand their portfolio of services, establish a broader client base and offer in-depth analyses that allow them to command increased revenue.
"For CPAs to maintain their role as trusted and value-added business advisors, it will no longer be enough to explain the drivers of revenue variances as just due to a change in sales volume. Reporting and forecasting functions will need to be able to explain the "why" in a more quantitative manner. Was the sales volume lower because the average temperature was lower this winter, resulting in less customer traffic to retail stores? Was there a competing online sales event that drew customers away?" (CPA Canada)
Let's look at some specific areas where accountants can prepare themselves to use AI for improving advisory competencies.
Critical thinking and analysis: Critical thinking and analysis are necessary in taking the now-available mass quantities of data (thanks to AI) and combing the data for patterns and anomalies. This critical thinking mindset might prompt accountants to ask questions like:
Why did revenue unexpectedly go up this quarter in one geographic region and not another?
What is the exact financial impact to total revenue due to the interruption in the supply chain of a particular manufacturing component?
If the credit requirements of a targeted group of customers are either loosened or tightened, what are the risks and rewards to total revenue and customer retention?
Before the accessibility of big data, accountants may have spent their time inputting limited samples of data rather than analyzing and offering financial scenarios that could improve business performance. As accountants shift to more advisory roles, they will be expected to connect the dots to find financial patterns across data sets to determine various outcomes. Popular AI-related financial applications with data reporting and visualization capabilities that reflect critical and analytical thinking include IBM Cognos Business Intelligence, SAP BusinessObjects, Microsoft Power BI, Tableau and Oracle NetSuite. Accountants would do well to familiarize themselves with these types of programs.
Critical thinking and analysis soft skills dovetail right back to AI-influenced financial processes. The access to centralized big data has enabled you, the accountant, to flag potential fraudulent behavior. An examination of data not readily available in prior audits reveals a series of corporate decisions that pile on increasing amounts of debt. If this pattern continues, the current cash flow combined with fair market evaluation of the client's assets will not cover the debt. You notice a financial pattern of kicking the (debt) can down the road has repeated itself for more than 12 quarters of tracking.
So, do you raise a red flag? If so, how specific are you? Do you simply point it out to the client, or do you perhaps recommend that the client divest of some assets to close the debt gap? Do you frame the observation as poor management, as understandable given market conditions or as something more suspect? Do you suggest policy changes? Remember that AI is only part of the equation—your soft skills are just as important in delivering value-added services to clients.
Influence and collaboration skills: To successfully influence clients, you need to lead the client to beneficial financial outcomes and scenarios supported by careful analysis. When accountants pair AI tools with critical thinking and analysis, they're giving clients the "what" of value-added services. Likewise, influence and collaboration skills provide the "how," allowing accountants to establish long-term relationships with clients and build networks of individuals with complementary subject matter expertise. Getting others to collaborate is the first step in influencing client decisions and problem-solving. As a trusted advisor, you can influence, but you cannot compel, because you are not part of the client's formal hierarchy.
So now, based on the examples of AI in accounting above, you have used critical thinking to connect the dots and uncover potential client issues. Presenting the financial scenario data is one aspect of your role; getting the client to trust your analysis, especially when it may be bad news, is another!
Influencing clients to make a beneficial decision requires that you develop your personal communication delivery skills and competencies. That is, influencing, collaborating and developing rapport so that clients will hear, digest and take to heart your AI-enabled analysis. Listening to and understanding clients to match their learning and thinking styles is paramount. Learn what keeps clients up at night; your ability to coach them on how to navigate the politics of their unique organization when presented with uncomfortable analysis will be determined by their level of trust in you.
Project/change management: As a trusted advisor, by definition, you must go beyond singular, isolated accounting goals. No longer will you provide only the audited results; now, you'll offer the audited results in the context of the next financial decision. The results of an audit may suggest a change in customer base, a shift in margins, a different supplier or something else. You'll help put together a plan to implement the recommendations your client chooses to act on.
Trusted advisors map out multiple tasks overtime to "assemble" a client project, with defined objectives, a sequence of tasks and a fixed timeline. In tandem, changes to an organization's goals demand that the trusted advisor understand both the resistance to potential changes and how to entice clients to change if it is in their financial interest to do so.
As you partner with clients on more comprehensive AI-enabled projects, such as the potential fraudulent behavior example above, you will need to be able to develop complex execution plans that include timelines with designated tasks to complete assignees for completing each task, milestones, a change plan and measurements of success. For many accountants, this will be part of developing a new skill set for the AI-influenced world.
AI is affecting all major industries, and the impact of AI in accounting and finance is especially noticeable and will be felt anywhere numbers and financial practices are involved. As the accountant's role shifts to trusted client advisor, stay ahead of the transforming AI job curve by embracing new skills and competencies. This will ultimately enable you to control your accounting destiny and take your career (and the profession) to new heights.
Jumpstart your future-forward learning with some of Becker's top CPE courses on AI in accounting:
Keep reading the Becker accounting blog to learn about more important AI in accounting topics that all accountants and CPAs should be in the know of.