Why accountants need CPE about diversity
July 26, 2021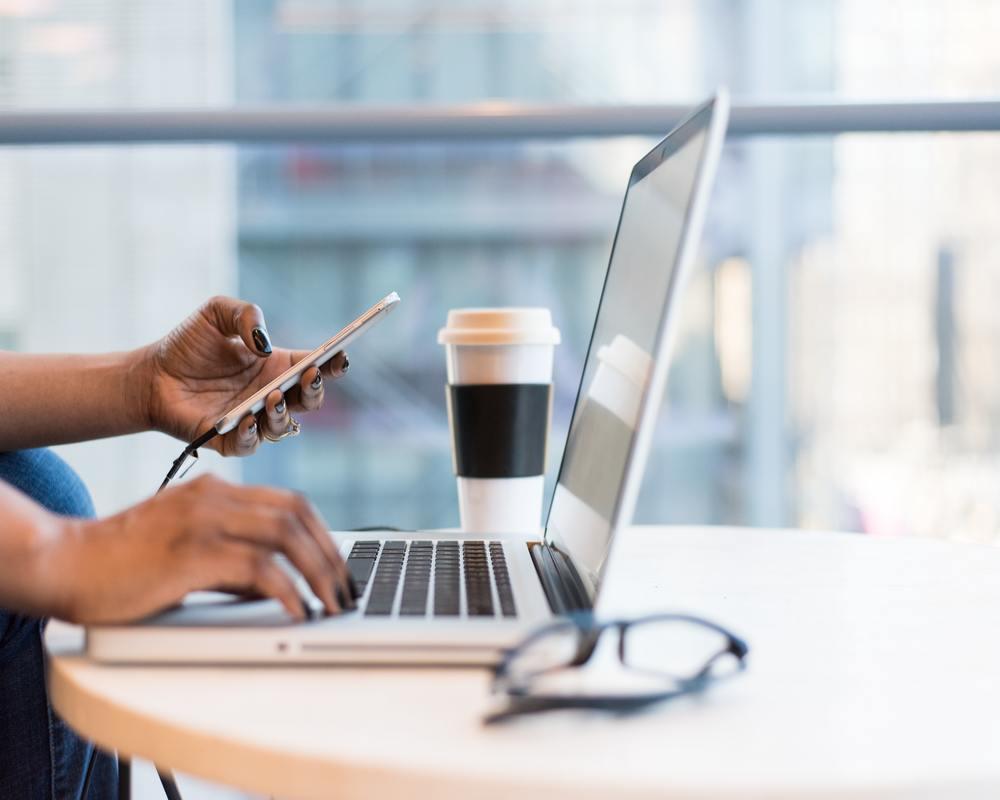 Like many business sectors and industries, the accounting profession has struggled with diversity, equity, belonging and inclusion, or DEBI, and having a representative workforce. One startling finding: while more nonwhite students are studying to enter the accounting field, they're not necessarily getting hired in accounting roles. While it's true that diversity among bachelor's and master's of accounting graduates has been trending in the right direction, there's still a lot of work that clearly needs to be done in this field.
According to the AICPA's 2019 Accounting Graduates Supply and Demand Report, 42% of accounting graduates in the 2017-2018 school year were nonwhite, compared with 32% in 2006-2007. Nonetheless, nonwhite graduates accounted for only 30% of new hires in accounting or finance functions of CPA firms in 2018 — only slightly higher than the 28% reported in 2007. The total demographic breakdown in CPA firms finds that 84% of CPAs in accounting or finance functions in 2018 were white, and that white-identifying individuals constituted 91% of those in partner roles.
Clearly, there needs to be more diversity in the accounting profession to reflect the demographics of the country and to help push diversity initiatives and DEI education forward. Along with the moral imperative of providing equal opportunities, there are tangible business benefits to fostering a more diverse and inclusive workforce. Keep reading to learn different reasons for accounting diversity, how accounting firms can support DEI accounting and why instituting DEI at firms is meaningful and impactful.
What is DEI? The difference between diversity and inclusion
Firstly, what is DEI? When discussing DEI, it's important to note that diversity encompasses more than race, ethnicity and gender. It also includes factors such as:
Religion
Culture
Sexual orientation
Language
Educational background
Skills and abilities
While it's important to understand the scope of what constitutes organization diversity, diversity initiatives alone cannot bring about change. These actions need to be used in conjunction with inclusion initiatives, such as DEI courses, in order to be effective.
While a diverse workplace should include a mix of people from the categories above, inclusion creates an environment where everyone is welcomed and respected — a culture in which everyone feels they can thrive as their authentic selves. As many others have put it, diversity is the "who" and the "what," while inclusion is the "how."
Why accountants should understand DEBI
Why is diversity in accounting important? DEBI policies help ensure that a workplace will include individuals with different personal histories, perspectives and opinions, all of which can allow accounting firms to respond to the needs of an increasingly diverse clientele more effectively. As an article in the CPA Journal states, "Diverse teams are better equipped for new business opportunities because of their broader market knowledge, foreign language skills and cultural sensitivity."
There's plenty of research to back up the claim that diverse perspectives deliver tangible business benefits. According to McKinsey & Company's 2020 "Diversity Wins" report, "The relationship between diversity on executive teams and the likelihood of financial outperformance has strengthened over time." And the greater the representation, the higher the likelihood of financial outperformance. In its survey of over 1,000 large companies across 15 countries, McKinsey found that:
Companies in the top quartile of gender diversity on executive teams were 25% more likely to experience above-average profitability than peer companies in the fourth quartile
Companies in the top quartile of ethnic and cultural diversity outperformed those in the fourth quartile by 36% in terms of profitability
Companies whose boards are in the top quartile of gender diversity are 28% more likely than their peers to outperform financially
How does DEBI affect business?
Ultimately, a diverse and inclusive workforce can lead to better decision making compared to workplaces where all input comes from those with similar perspectives and life experiences. Just some of the many benefits of a diverse and inclusive workforce can include:
Increased productivity. Exchanging a more diverse range of ideas, skills and experiences has been linked to stronger team cooperation and faster decision making. Employees also tend to be happier at companies that foster diversity and inclusion.
Higher levels of creativity and innovation. Incorporating a variety of voices and viewpoints means teams and organizations have access to wider perspectives when brainstorming, problem solving and developing new ideas. It also allows firms to identify blind spots that may be missed with more homogeneous teams.
The ability to attract a wider talent pool. Implementing a DEI course for current employees, or an online DEI training in the hiring stage helps prevent an organization from closing itself off to the best available talent. Diverse job candidates who see that your firm includes people from all backgrounds may be more likely to accept a job offer if they believe they will feel welcomed.
Lower turnover. Employees who feel welcomed and respected are less likely to leave. This is especially important in attracting and retaining millennials, who are expected to constitute 75% of the workforce by 2025. According to a report by Deloitte, millennials report higher levels of engagement and feelings of empowerment when they believe an organization fosters an inclusive culture.
The ability to attract a broader customer base. Diversity and inclusiveness within your workforce can also help market your business to more diverse customers. A diverse workforce can establish credibility when promoting the business to a broader range of prospective clients.
Enhanced reputation. Customers, investors and other third-party stakeholders are increasingly looking to partner with organizations that demonstrate social responsibility. A commitment to diversity and inclusion can help boost a firm's brand reputation and has the potential to open the doors to more business opportunities. 
Getting started with DEI Continuing Education Initiatives
Committing to DEBI is a company-wide goal. While leadership from the top is essential, such initiatives can only be successful with individual participation. That's why accountants and prospective CPAs should educate themselves on DEBI-related topics. A DEI course allows students to:
Understand the business challenges involved
Discover their unconscious biases
Understand the barriers to diversity
Create inclusive strategies
Recruit diverse professionals
Produce positive business results
All of these learnings from a DEI course can help employees at every level of your organization become equipped to initiate DEI in their respective roles and in the greater company.
Becker's DEBI CPE certificate is a five-course, 12-credit program led by diversity thought leaders in the HR and finance space that is applicable to professionals of all industries. The program introduces the benefits of bringing DEBI into the workplace, discusses common barriers to success and offers practical steps for creating a culture of inclusivity.
The past year and a half has put the spotlight on diversity and inclusion like never before. DEI continuing education is the key to understanding both the cultural considerations and real-world benefits of DEBI, and in making the accounting profession part of the solution.
Keep reading the Becker career blog for more important accounting industry news that all accountants should be in-the-know of.