2021 CPE hot topics for tax practitioners
November 11, 2021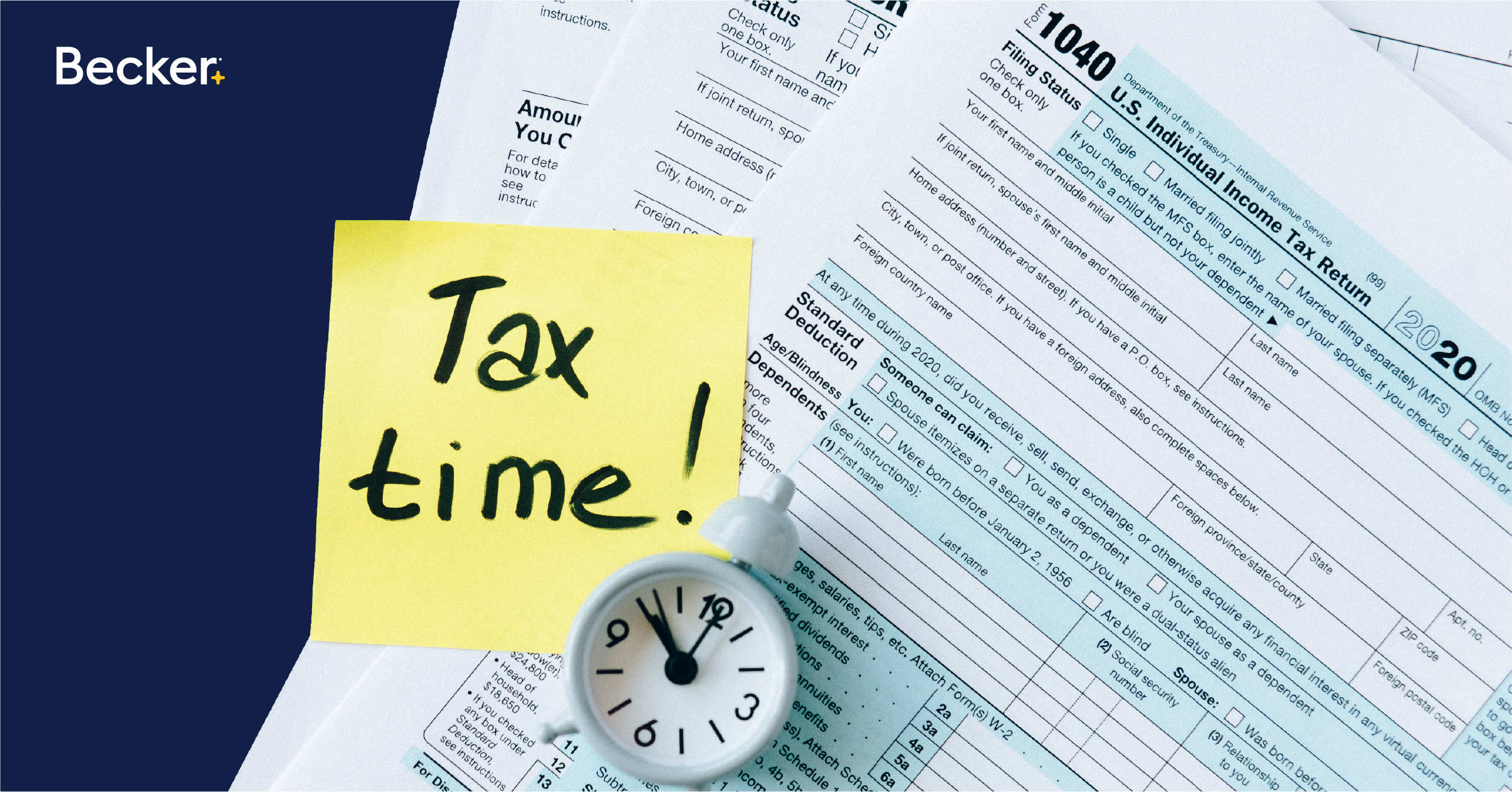 It's been a busy year on the tax CPE front. From proposed changes in U.S. tax laws, to COVID-specific legislation, plenty of developments are keeping tax professionals on their toes. Whether you serve individuals or businesses, your clients will have plenty of questions about the impact these issues will have on their returns and other tax return considerations.
Here's a look at some of the hottest tax CPE topics of the year, all of which could substantially impact how tax preparers do their jobs this tax season.
Tax reform
There's probably no bigger story for tax professionals than the proposed changes to U.S. tax laws, which are currently being debated in Congress as part of the reconciliation bill. Among the most significant proposals:
The corporate tax rate could increase from 21% to 26.5%.
The capital gains rate could increase from 20% to 25%. The new tax law could also include a 3 percentage point surcharge on modified adjusted gross income (AGI) above $5 million. This proposed surcharge would be effective for asset sales after Sept. 13, 2021—the date House Democrats introduced the tax portions of the reconciliation bill.
Several proposals could impact estate planning, including:
Reducing the estate, gift and generation-skipping transfer tax exclusion from $11.7 million per person to $5 million effective Jan. 1, 2022.
Eliminating grantor trust benefits.
Eliminating valuation discounts on nonbusiness assets, such as cash, stocks and other passive assets.
All of these tax reforms are subject to change pending final approval, making it difficult to anticipate their exact impact on tax filing. The key is to stay abreast of developments, as they could significantly impact your clients' tax liabilities.
COVID-related tax credits
While the potential effects of general tax reform are still to be determined, COVID-related tax credits will substantially impact tax preparers, who will have to account for economic impact payments on their clients' tax returns.
Employee retention credit
Legislation enacted in early 2021 extended the credit for six months from June 30, 2021, to Dec. 31, 2021. The proposed infrastructure bill would retroactively end the credit in September. This could potentially have a significant impact on a business' tax liability.
Expanded Child Tax Credit
The passage of The American Rescue Plan Act of 2021 in March included several changes to the Child Tax Credit:
Raising the age of qualifying children from 16 to 17.
Making the credit fully refundable, even for filers with no tax liability.
Raising the credit from $2,000 to $3,000 per child age 6-17 (and from $2,000 to $3,600 for children under 6) as of Dec. 31, 2021. The Child Tax Credit applies to taxpayers whose modified AGI is less than $75,000 for single filers, $150,000 for couples filing jointly and $112,500 for head of household filers. The credit phases out for households with income above these thresholds.
The Child Tax Credit changes are applicable only to tax year 2021, as they were designed to help families facing financial hardships due to the COVID-19 pandemic. The changes could also lead to some unexpected tax bills, since the IRS calculates the credits based on taxpayers' 2020 reported income. If a taxpayer's 2021 income is too high to qualify for the additional credit, they could be on the hook for paying those credits back on their 2021 returns.
But that could change under Biden's proposed American Families Plan, which would extend the credit increases through 2025 and make the Child Tax Credit itself permanently refundable.
Cryptocurrency reporting
Cryptocurrencies such as Bitcoin and Ethereum are appearing more and more on corporate balance sheets, and as a result, these investments are getting greater regulatory attention.
Part of the reconciliation bill includes proposed changes to tax information reporting for digital assets, including broadening the definition of the term "broker" beyond exchanges to include cryptocurrency miners, wallet developers and other entities. If enacted, any business that facilitates digital asset transactions would have to report cryptocurrency transaction information to the IRS.
The IRS, which treats virtual currency as property, already requires individuals to report cryptocurrency transactions other than simple virtual currency purchases. If the proposed legislation takes effect, tax preparers can expect to see more 1099-type forms requiring their clients to detail their cryptocurrency transactions.
Greater industry oversight
Paid tax preparers are currently not required to have a specific license or to pass a tax CPE course.. However, some tax industry professionals are urging Congress to pass a bill to change this in upcoming reconciliation legislation. The Taxpayer Protection and Preparer Proficiency Act, part of the reconciliation bill, would give the Treasury Department the authority to regulate paid tax return preparers.
Under the proposed law, tax professionals would have to demonstrate that they meet minimum competency standards for preparing returns and refund claims. They would also be required to fulfill CPE requirements. The proposal has earned the endorsement of the AICPA and is a potential change that would affect tax preparers well beyond the current tax season.
CPAs and tax preparers have always had to continually evolve their skills and knowledge base, but the past two years have made this even more urgent. With all of the 2021 tax changes, and especially with lingering effects from COVID legislation, now more than ever is the time to brush up on tax CPE topics, ahead of what will surely be a busy tax season.