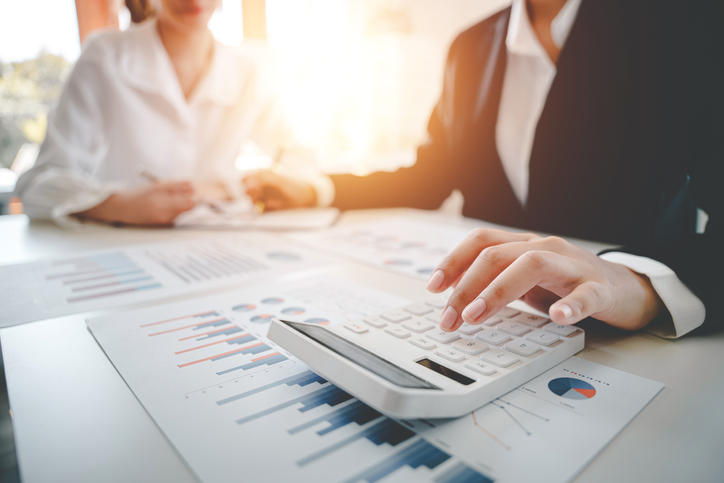 Starting your college career and choosing a major can be complicated. Will I still like this major by my senior year? What if the job isn't a good fit? Alongside relevance with your natural skills and preferences, the most important consideration should be career development and the opportunity for growth. If you want to graduate with career flexibility, job security and ample room to grow as you develop in your career, accounting is a great fit.  
Every industry on the face of the earth needs an accountant – whether it be fashion, music or pharmaceuticals. On the more traditional side, many accounting students enter public accounting and work for one of the Big 4 accounting firms (PWC, Deloitte, EY and KPMG). Even then, these firms provide accounting services to a clientele of diverse companies and individuals.  
We've established that accountants can work across many different industries. But what roles and responsibilities do accountants have in common? And which skills do you need to be successful on the job? This article will share the general responsibilities of accountants and the skills needed to be great.  
Nature of most accounting jobs 
The everyday responsibilities of an accountant depend on their specialization and position. There are many different specialties across accounting. Some of the most popular specialties, according to the AICPA, include:  
Personal financial planning 

Information management and technology assurance 

Forensics 

Valuation 

Taxes 

Audit 

Government 

Nonprofit 

Assurance services 

Environmental accounting 

International accounting 
Across these specializations, accounting responsibilities can include: 
Tracking transactions to maintain financial reports.  

Reviewing financial documents to ensure accuracy and compliance with laws and regulations. 

Providing consulting for an organization or individual's financial situation. This can include making recommendations, helping to reduce expenses and finding and solving financial problems.  

Auditing financial documents to identify potential financial crimes. 

Preparing tax returns – Certified Public Accountants (CPAs) have the qualifications to sign off on and submit tax returns. Tax accountants can supply tax consulting for corporations and individuals. 
This is not an exhaustive list of roles and responsibilities, and that's the beauty of the industry. Keep in mind, accountants can provide these services to individuals, corporations or both. Your clientele will depend on where you work. 
Skills to be a good accountant 
Alright, now you know what the job entails. How do you ensure that you'll be hired by your employer of choice and do a great job once you get there? Here are some of the most important qualities that make a good accountant:  
Attention to detail: As an accountant you'll be reviewing lots of numbers to ensure accuracy. You'll need to be attentive and detail-oriented to be sure you catch any discrepancies. Quite frankly, the account and your job depend on a keen eye for the fine print. 

Versatility: Accountants need to be flexible enough to work in many different work environments and with a diverse group of clients. This adaptability can refer to your working style, your accounting knowledge and your ability to work with different types of people. You could be providing accounting services to many different types of clients – for example, one could prefer working virtually, another in-person. That leads us to the next quality. 

Effective communication: As an accountant you're communicating sensitive financial information. Your communications – both verbal and in writing – need to be clear and accurate. 

Desire to keep learning: You'll never know everything in accounting. Accounting practices and regulations change often, and you want to be as informed as possible to best support your clients. You should always be eager to learn more and build your accounting and finance knowledge.  
Earning a CPA license puts you a step ahead and can boost your accounting career prospects. To become a CPA, you must pass the CPA Exam first. Becker is here to support you on each step of your accounting career, including the pursuit of CPA licensure. Learn more about our CPA Exam resources.