Overcoming challenges faced as a woman in accounting
August 23, 2021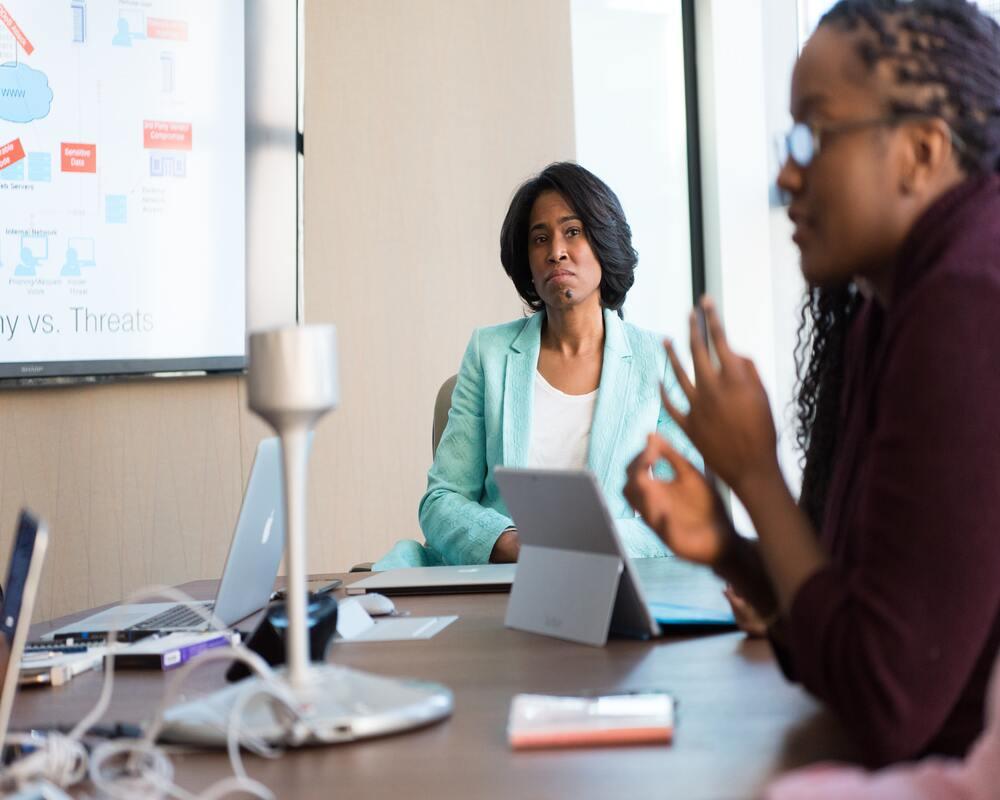 In a previous blog post, I discussed the process required to transfer different service lines at an accounting firm, from Audit to M&A Due Diligence. In this blog post, I'd like to share the cultural differences at my firm between the Audit and Due Diligence departments, and how I bridged that gap.  
In Audit, most of the teams I worked with consisted primarily of women. The women I worked with had kids and while they worked hard during the day, if they wanted to head out early for a 4 PM yoga class, they would. It was a relaxed and supportive culture driven by women needing to balance both family and work.
However, I had slightly different experiences in the M&A Due Diligence department. On my first day working in M&A Due Diligence, I was excited and nervous. I put on my best suit, spent an extra 20 minutes on my makeup, and wore those heels that all girls have in their closet that looks good, but are super uncomfortable. To say I wanted to make a good impression and put my best heel forward was an understatement, but when I got off on the 40th floor of the 30 Rock building in New York City, I was ill-prepared for what I saw.
Due Diligence was designed with an open floor plan, and all 100 workstations were primarily filled with men dressed in the "Midtown Uniform," aka, how bankers typically dress. At that moment, I realized that as a woman working in M&A Due Diligence at my firm, I was in the minority. I realized almost immediately that there was a culture shift from Audit, as most of the men in the practice worked around the clock, with less concern about balancing work life and family life.
While we all know accounting as a profession is male-dominated, I never imagined the disparity that I saw on my first day. At that moment, I knew Due Diligence's culture was going to be different from the Audit, a culture wherein women made up about 40% of the workforce.
 I had to think quickly and knew that in order to succeed, I would have to adapt without compromising my core beliefs and my identity as a woman. Below are a few tips that helped me navigate the cultural shift, and I hope they can help you with the transition as well! 
1. Find a mentor
There were only a handful of women in the M&A Due Diligence practice, so I was motivated to get to know them all – which didn't take very long! I worked closely with a Senior Manager, who took me under her wing, and I still remember a lot of the wonderful career advice that she gave me.
I'll never forget the way this Senior Manager was able to confidently speak in a room full of men and explain her point of view. The way she carried herself demanded respect and partners would generally agree with her views. I was inspired by her confidence. She became a role model, and ultimately a mentor.
2. Join or start a women's group
When I was in the Audit practice, I was involved in the "Women's Initiative Network", which provided an environment for women in the practice to get to know each other, support each other, and network with women in high up positions at the firm.
When I transferred into the M&A Due Diligence group, I was surprised to find out that the group did not exist. So, I connected with a few other women in our department and received permission from a partner to start one from scratch. While there were only a few women in the group, it was still nice to have firm support, funding, and regular meeting times to network with each other.
Joining a women's group is helpful because it provides the opportunity to network with other women in similar professional situations. Plus, you might be able to meet Senior Managers or Partners who can provide advice on advancing at the firm as a woman. It also helps to have an environment to discuss challenges that women ordinarily face, like balancing maternity leave or raising young children with demanding work schedules and client travel.
3. Get to know the men in the department
While it's a great idea to find a supportive group of women who can relate to your experience, it's also important to network with the men in the practice and not alienate yourself.
Getting to know the men in the department will allow you to discover which men are allies and supportive of women advancing in the workplace. Unfortunately, as in all industries, there are still some partners who have an old-fashioned view on the advancement of women. When you get to know many people at the firm, you can determine who you want to work on projects with based on who will be the most supportive of your career.
At the end of the day, every firm, practice, office, and team has a different culture driven by the personnel that makes up the group. Navigating the differences can be challenging, but you will ultimately grow from learning how to work with various types of people. Although being a woman in accounting has its challenges, ups, and downs, I wouldn't change my career path or experiences for anything. 
I would love this series to be a dialogue, so if you have additional advice, questions or comments, connect with me on Instagram.
This piece is Chapter 15 in "The Life of an Accountant Series" by Kristin Lofgren of @Lets_Get_Fiscal. Read her prologue here.