The accounting interview process for jobs in private industry
November 29, 2021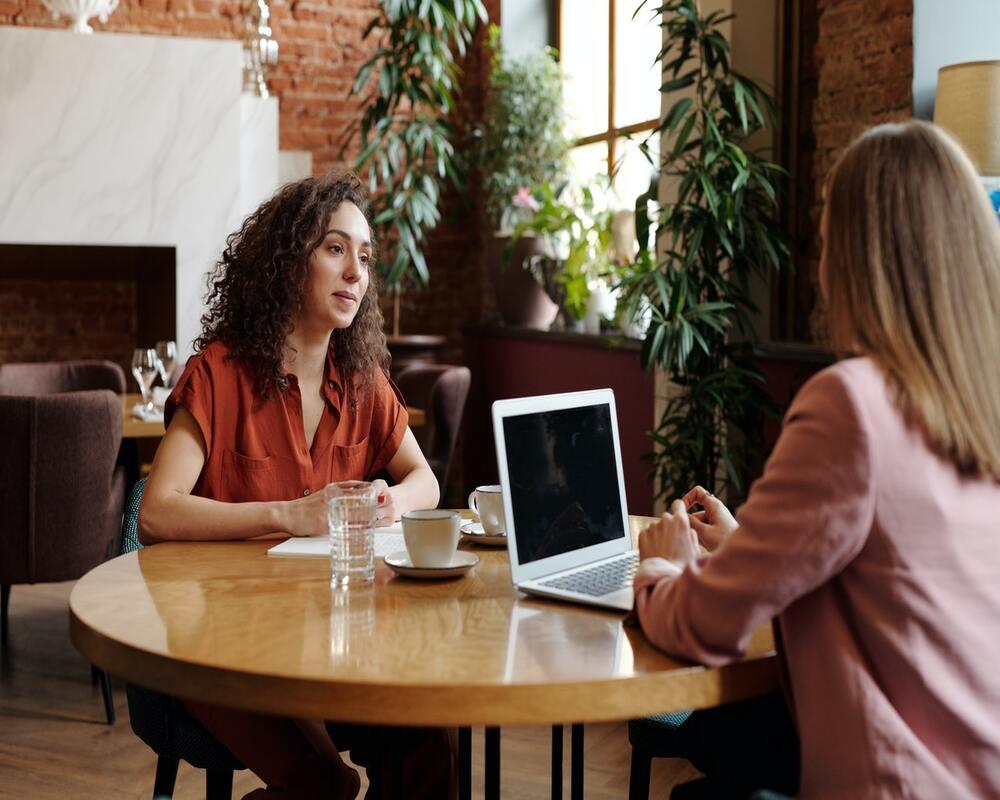 In my previous blog post, I explained how to choose which type of job to pursue in private industry accounting.
Once you decide it's time to move into private accounting and have an idea of the role that you would like to pursue, the next step is to apply for those jobs and go through the accounting interview process.
There are a few ways to find a job in private industry. The main ones are: 
(1) Use an external recruiter
(2) Apply on your own
Using an external recruiter can be helpful if you find the right one. However, some recruiters place a lot of pressure on you to accept a role that may not be the right fit. Recruiters generally are paid 20-25% of your annual salary for a successful hiring placement, so they have an incentive to get you hired at a company. While this gives them an incentive to help you find a job, it also puts on some pressure on them to make it happen quickly. This rush could push a recruiter to pressure you into accepting a job that isn't the right fit for you.
In order to find a good recruiter, you can either ask other accountants in your network for referrals or go through your LinkedIn messages. I recommend having conversations with several of them and communicating exactly what you're looking for in a role, in a company and in a salary. If they seem understanding of your goals, you can have them keep you in mind for potential opportunities that would be a good fit.
Another option is to apply for jobs on your own. While it can be a more tedious process, LinkedIn has made it much easier. There are thousands of jobs at your fingertips and you never know what can happen until you apply. I recommend searching for jobs on LinkedIn and filtering by the title you're looking for and the location. Over time, LinkedIn learns your preferences and will notify you if a job fitting your search criteria becomes available.  Finding a job on your own actually gives you more bargaining power from a compensation perspective because the company will not have to pay an external recruiter a hefty placement fee. This can give you some leeway to push for a higher base salary or signing bonus.
After the application process, the company will review your resume and decide if they want to interview you. The first step in the accounting interview process is usually a phone screen with the internal recruiter at the company. This call is generally not technical and will focus on your background and what you're looking for in a role and from a compensation perspective.
If the internal recruiter thinks you're a good fit, they will set up a second interview with the hiring manager. The hiring manager is the person who would be your future boss. This interview will most likely consist of more technical accounting interview questions. This interview is either a phone or zoom call.
When you are speaking with the hiring manager, you should be prepared to speak about your experience in public accounting and how it can translate to be beneficial for their company. For example, if you are coming from audit and interviewing for a financial reporting role, it could be helpful to speak about a time when you caught an error reviewing a reconciliation for a high-risk line item. 
The following steps depend on the company. They may ask you to interview with other key players and they may ask you to come to the office for an in-person interview.
After the accounting interview process, if the team thinks you're a good fit and decides to give you an offer, then you will get a call from the internal recruiter, or external recruiter if you went through one. You will be given an offer with a tentative start date.
Even if you are sure that you want to accept the position, I highly recommend sitting on the offer for at least 24 hours to consider what your counter will be. There is almost always wiggle room in a job offer and you can come back and ask for a bump in the base, a signing bonus, or more equity if applicable. Negotiating is completely normal in private industry and by not doing it, you are missing out on an opportunity for higher compensation. The worst they will say is "no"!
Interviewing for a role in industry may take some time. Don't be surprised if it takes 6 months to find the right position. It's almost like dating: does the company like you and do you like the company? Both sides are equally important - and you never want to settle for the wrong one!
I would love this series to be a dialogue, so if you have additional advice or accounting interview questions send me a message on Instagram.
This piece is Chapter 18 in "The Life of an Accountant Series" by Kristin Lofgren of @Lets_Get_Fiscal. Read her prologue here.