Accounting for Empires™ game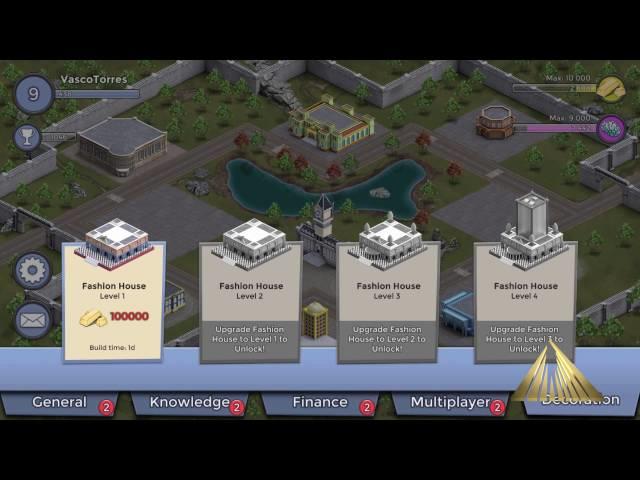 As you prepare for the CPA Exam, you should use study tools that fit best with your learning style. The exam asks hundreds of questions covering important accounting concepts. You'll be better able to retain the necessary information if your study plan includes diverse techniques that you enjoy. Whether that's flipping through a physical textbook, watching our lectures at 1.5x speed, or watching SkillBuilder videos, do what works best for you.
Becker's CPA Exam Review also includes an accounting game, designed to help you learn important concepts from all four sections of the exam as you work to build your very own empire. This Becker CPA game helps you to make the most of your free study time and enjoy your practice for the big exam day.
Answer questions. Build your empire. Prepare to crush your upcoming CPA Exam with the accounting practice game.
Our interactive mobile accounting game experience - Becker Accounting for Empires™ - is available now to students enrolled in our CPA Exam Review. The tool is included in your CPA Exam review course at no additional cost. The game is an opportunity to prepare for the CPA Exam, all while having fun. Compete individually or as a group and correctly answer real multiple-choice CPA Exam questions in order to build your in-game empire. Progress through the game to learn accounting concepts that will be tested on one of the four sections of the CPA Exam.
It's interactive learning and fun, combined:
Earn course credit
Throughout game play, you must correctly answer CPA Exam questions to build your empire as a team or as an individual. Questions answered correctly in the accounting game count towards completion of the multiple-choice question (MCQ) homework in the course! This is a great way to continue your CPA Exam practice, but in a way that's more enjoyable, and may help you complete the Becker CPA Exam review course quickly. The accounting practice games are personalized so you choose the topics and number of questions in key areas where you need the most help. This ensures that you get more practice in the concepts that are most challenging to you and focuses your study time where you need to. Your study time is incredibly important - especially as you work to balance studying with personal and professional time - be sure to spend it as efficiently as possible.
Strategy and knowledge
With Accounting for Empires™, Becker helps you to demonstrate your skills through MCQs. Correct answers in accounting practice games earn resources to build your empire. In the game, you start by building a university, a bank and a library with the available start-up funds. The library gives access to topics for discussion, and each topic includes a drop down for information on additional categories. As you progress through each multiple-choice question, the construction process becomes faster so that your empire can grow.
The game also allows you to create alliances, conduct espionage or challenge other players to boost your resources. You're playing a game, but you're also building your accounting knowledge and developing skills in topics that are necessary to become a CPA.
Connect for greater success
You can engage and compete with other students from within the accounting game. This allows interaction with other accounting students - a select group of people who are experiencing the same strenuous exam review. You can interact with and get to know students who are on the same journey to pass the CPA Exam. Motivate each other! It's a fun way to test your knowledge, boost your confidence and feel prepared on exam day.
Access online virtually anytime, anywhere
Passing the CPA Exam requires hundreds of hours of focused studying. With such a significant investment of time and energy, it's important that you're able to study no matter where you are. The accounting game offers a break from textbooks and lectures, so you can have fun and still learn the accounting material. Becker Accounting for Empires is available on Android™ and iOS® phones and tablets for maximum mobility, so you don' t have to be tied down to your desk for CPA Exam review. After downloading the mobile app from the Apple App Store or Google Play Store, simply login using your Becker course login and you'll have access to the Becker CPA game.
Apple® is a registered trademark of Apple Inc. Android™ is a trademark of Google Inc. Apple Inc. and Google Inc. do not sponsor or endorse Becker in any manner.