Women in accounting: how to excel in a male-dominated industry
October 24, 2022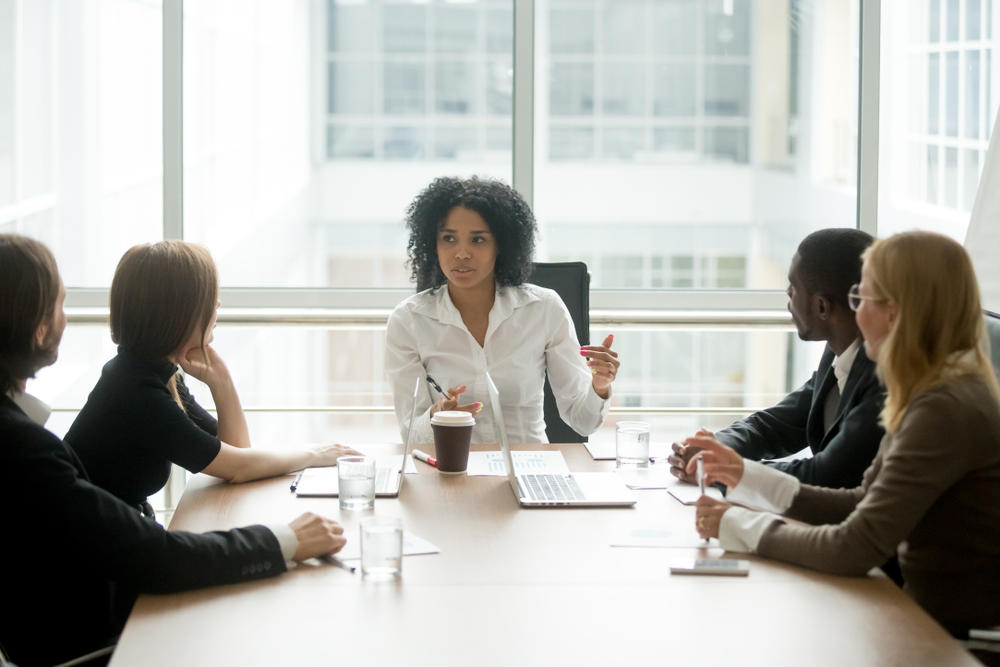 A 2020 survey noted over 60% of all accountants and auditors are women, yet only 33% of women sit on management committees. As someone who's been a part of the public accounting profession for over 20 years, this drastic disconnect between women in accounting overall and in leadership positions isn't surprising.
Early on in my career, when I started to balance the dual ambition of work and motherhood, I understood why accounting was and still is a male-dominated field. The public accounting profession has a strong reputation for overworking its employees, which has often deterred women who must balance family life with climbing the corporate ladder.
However, being a career-driven professional, I was determined to make it work. I built my own flexible career path, working part-time with organizations like Becker and doing integrated remote work, which in the early 2000s was rare.
After 10 years of this, I was ready to return to work full-time and, shortly after, was offered a leadership position. But since I followed this nontraditional career path, I felt I was perceived as having less credibility than my male colleagues. I felt an extra need to validate my work, expertise and perspective. Over time, with determination to make my voice heard, I felt confident in my contributions. Now, holding a leadership position for several years, I have a better understanding of how to champion gender diversity to advance the profession.
Create your own path
As the accounting profession is already experiencing a challenging pipeline, we must collectively address the issues discouraging people from entering the field, and one of the biggest ones is a lack of diversity, equity, belonging and inclusion (DEBI).
In a male-dominated culture, women take on additional challenges compared with their male counterparts. Just as I experienced, it's common for women to take time off for maternity leave and transition to part-time work, harming their career prospects relative to men who do so less often. Crafting my own schedule allowed me to satisfy my professional goals while meeting my family's needs.
Since my industry experience was spread over multiple part-time opportunities, it seemed to challenge traditional, linear career advancement and caused me to prove I earned my seat at the executive table—time and time again.
Define your career success
Since I charted a flexible career path that wasn't always received well by traditionalist public accountants, I often felt like I was being judged for my decisions. However, as my career matured, I realized that my definition of success just looked different than that of my colleagues.
For me, success is finding personal satisfaction in meaningful work while playing a full role in the life of my family. Redefining a successful career path and welcoming a nontraditional approach will help women in accounting reach a similar balance tailored to their preferences and needs—and thrive as a result.
Invest in your education
While often battling with limited time throughout my career, Continuing Professional Education (CPE) courses were a great opportunity to fulfill CPE credit requirements and stay current as the profession evolved. It was time I dedicated to advancing my career, selecting courses for practical application and further proving my professional competencies. While it's up to collective participation to resolve the industry's gender bias, individual investment in education is a way for women to position themselves for long-term career advancement.
Speak up & advocate
One of the best ways to help yourself as a woman in accounting, however, is to help others. Even while taking part in senior leadership decisions, I always reminded myself how important it is to remain confident in my credentials and be at the forefront of critical conversations. It's an opportunity to advocate for and champion workplace diversity, which fuels innovative collaboration and boosts corporate performance. The more diverse voices added to the conversation, the more productive dialogue and employee recruitment and retention.
That's why Becker offers a Cultivating a Diverse and Inclusive Workplace Foundational Certificate course for accounting and finance professionals looking to invest in this needed industry commitment. Cultivating an inclusive work culture requires investment in knowledge and program planning.
It can be intimidating, but it's important to communicate the value you add to your organization and to advocate for workplace inclusivity. This continued acceptance and understanding of diversity can help mobilize current professionals and excite the next generation of accountants.