How Becker gets you CPA Exam Day Ready
December 10, 2021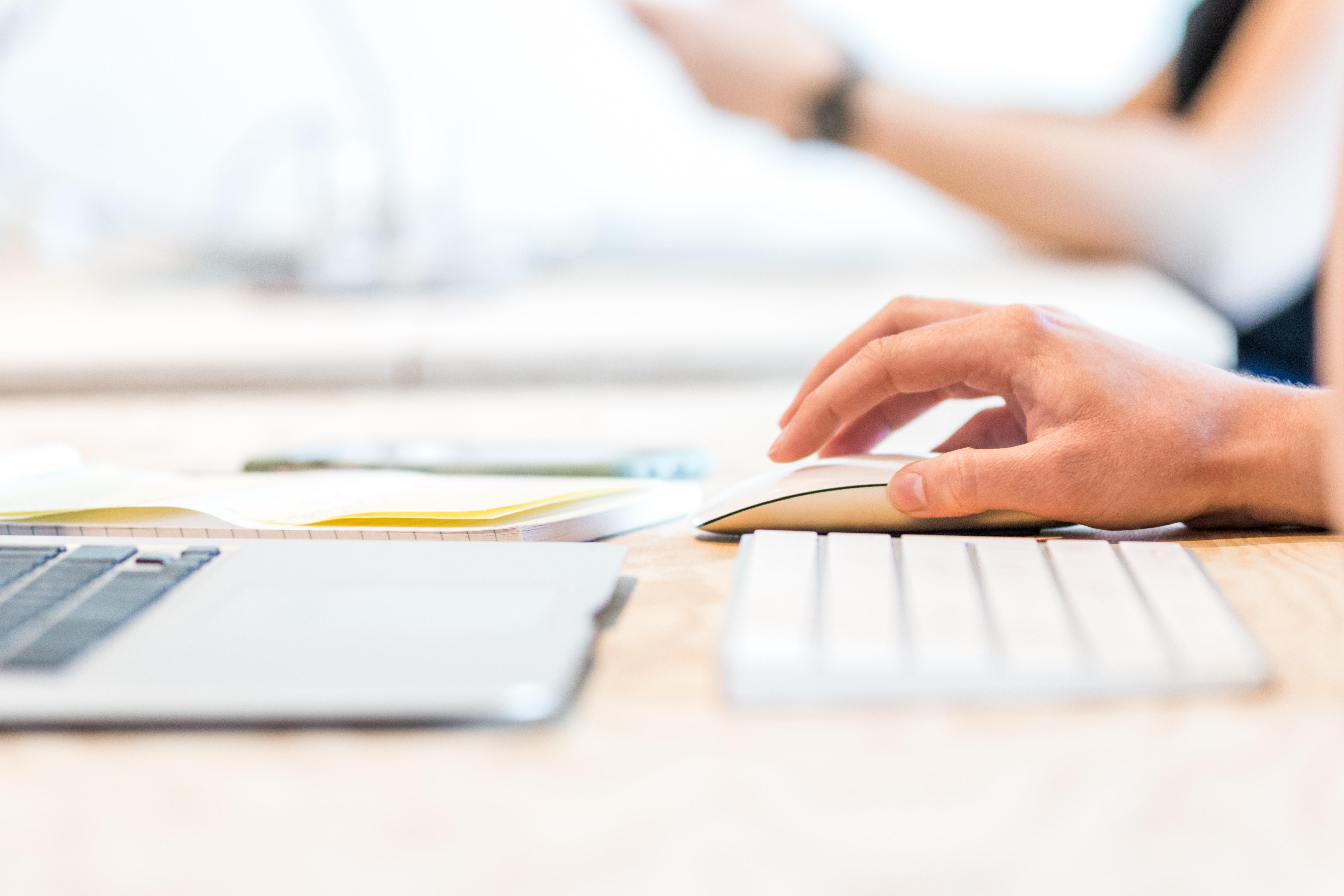 If you're exploring the CPA career path, you're likely looking into different resources for CPA Exam Review. As a top CPA Exam Review provider, Becker's ultimate goal is to help students pass the CPA Exam with flying colors - or, to get Exam Day ReadySM. We're constantly innovating our CPA Exam Review course to more effectively deliver content and improve our students' study experience, and we've recently added additional tools and features in our CPA course to prepare our students even better for the exam. 
These new changes aim to get students even closer to being Exam Day ReadySM*, Becker's exclusive threshold for CPA Exam success. But, first - what is Exam Day ReadySM? And, how can students who prepare with Becker become Exam Day ReadySM?
How does Exam Day ReadySM work? 
To prove our expertise in preparing students for the CPA Exam, Becker analyzed the performance of students who provided us their exam results, to identify common characteristics and evaluate their success on the CPA Exam.
With Becker CPA Exam Review, candidates get high quality lecture content, instruction and practice questions, all designed to help them master the concepts outlined in the CPA Exam Blueprint. Students who study Becker's best-in-class content, successfully work through Becker practice questions, and then exercise this knowledge in test-like Simulated Exams become Exam Day ReadySM and report passing 94% of the CPA Exam sections they attempted in 2020*.
So, how do students become Exam Day ReadySM? There's two main components to being considered Exam Day ReadySM, and students must meet both of these criteria to fall into this category. The criteria are:
Lectures + practice questions: Exam Day ReadySM students acquire foundational knowledge by watching at least 80% of lectures and answering at least 80% of practice questions correctly. Our lectures are taught by engaging and experienced CPA industry veterans, and challenging practice questions help reinforce materials covered in lectures.
Exam scores: Exam Day ReadySM students score at least 50% in Becker's exclusive Mini Exams and Simulated Exams. These exams allow students to frequently test their knowledge, reinforce what they already know, and get comfortable in exam-like conditions.
Because Becker's Exam Day ReadySM methodology has been so successful, Becker is adding several tools to help students achieve their goals of being Exam Day ReadySM.
Let's explore some of the most recent additions to the Becker course that will help our current and future students get closer to being Exam Day ReadySM.
Refreshed homepages and updated unit pages
A few important additions to both the homepage and unit pages of each section (AUD, FAR, REG, BEC) of the Becker course will be made to keep students on track. These include:
Clearer performance tracking: We've updated our course design so that students can easily see how their performance tracks towards the goal of becoming Exam Day ReadySM. On both the homepage and unit pages across the module, unit, and section levels, students will be able to see percentage progress for each and gauge preparedness on different sections. It's easy to see how you're progressing with Becker, one less thing to worry about when you're studying.
Clearer progress tracking of modules:
Each unit in the new homepage will have its own Exam Day ReadySMscore with a corresponding color (green for above 80%, yellow for below 80%) to easily gauge preparedness in different areas
Exam Day ReadySM medal:
The Exam Day ReadySM achievement is indicated with the medal at the end of the progress bar
Refreshed homepage: Each section homepage will be updated to allow our students to keep track of assignments, view performance statistics, or access resources and other course tools in an intuitive way.  
Homepage updates:
Improved homepage navigation to more quickly locate tools and resources
New Exam Tracker and Next Step features keep our students on track and moving towards the Exam Day ReadySM goal. Our updated Exam Tracker allows students to input upcoming exam dates, and includes a countdown indicator to let students know how many days are left to prepare. The Next Step feature highlights the content that's up next so students can see what topics are immediately ahead.
New Exam Tracker and Next Step features
Mini Exams
Becker has developed three new bite-sized exams called Mini Exams, to give students exam experience earlier in the studying process. These exams allow our students to test their knowledge more frequently during their study journeys and in a real exam-like environment, on a smaller scale than our Simulated Exams. Here are some exciting features about Mini Exams:
Mini Exams take less than two hours to complete 
Mini Exams serve as knowledge checkpoints, and will now come after the completion of two to three units so students can test their knowledge on a more frequent basis 
Mini Exam location in the Becker course
Mini Exam overview + report
Across all four sections, the Becker course will offer eight full Simulated Exams, and 12 mini-exams, for a total of 20 Simulated Exam experiences.
Final Review Simulated Exam 
Becker will also introduce a new Simulated Exam into its Final Review course, if you choose to purchase the Final Review add-on. Each section within the Final Review will now feature its own full Simulated Exam (four in total) so you can practice the most challenging concepts in the final days before exams. Becker's exclusive Simulated Exams play a critical role in successful exam preparation, and include content not seen anywhere else in the course. These exams are designed to mirror the CPA Exam in design, structure and weighting, and are crafted exclusively for Becker students with questions written by our CPA experts.
Unlimited Practice Tests
Unlimited Practice Tests: Unlimited Practice Tests can be initiated in either the homepage or within the units page and are fully customizable. These tests allow students to select the information they want to practice, the type and number of questions included on tests, and the modules, units or sections that are covered on each test. Students can also choose to have test questions be adapted to studying performance with Becker's Adapt2U technology.

Becker's Adapt2U technology creates Unlimited Practice Tests by learning from student performance in certain topic areas. This technology uses spaced repetition to help students focus on difficult material, while ensuring they don't forget material they've mastered, and by personalizing content towards students' studying needs.
Why are these changes happening? 
The new enhancements expand the ways Becker helps students become Exam Day ReadySM. Regularly testing students' knowledge on CPA Exam content and making studying progress more transparent ahead of exam day, as well as other changes meant to improve the Becker studying experience, will get our current and future students even closer to this threshold. 
Final thoughts
These changes were made with current and future Becker students like you in mind, and ultimately aim to help you achieve your goal of passing the CPA Exam. Becker's proven Exam Day ReadySM methodology, as well as our ongoing improvements to our course, are just some of the many reasons to choose Becker as your CPA Exam review provider.
Hear from Becker's Director of Curriculum, Mike Potenza, on these new updates, or contact us with additional questions at 1-877-272-3926 or 1-877-CPA-EXAM.
Becker's approach to CPA Exam preparation is tried and true, with 60+ years of experience preparing exam candidates. Unrivaled in the industry, Becker is chosen by the top 100 accounting firms to prepare their staff for the CPA Exam and is a trusted partner to 2,900+ organizations. 
*Pass rate based on those students that met Exam Day Ready threshold and self-reported scores to us in 2020 and is calculated by dividing the total sections passed by total sections attempted across all qualifying students. "Exam Day Ready" threshold means students watched 80% of our lecture videos, answered 80% of our MCQs and TBSs correctly and scored a minimum of 50% on our Simulated Exams. Scores may be reported at any time. We recognize there is an inherent bias to these results as students who do not pass may not share this information with us.