What PCAOB Inspectors Will Look for in 2019 Audits
February 11, 2019
10 min read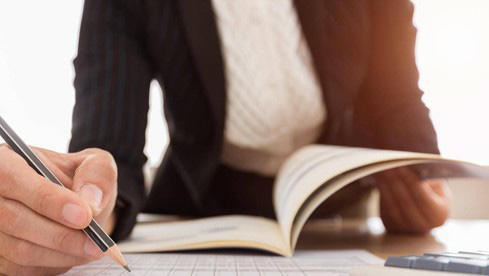 The Public Company Accounting Oversight Board (PCAOB) issues an annual outlook on the potential focus areas for inspections of audits of issuers and broker dealers. The following areas will be emphasized in 2019:
Recurring deficiencies related to auditor independence suggest that firms do not have appropriate controls in place to prevent violations. This includes firms offering new service lines in digital assets (such as cryptocurrency and distributed ledger technology).
Cybersecurity risks continue to be of great concern, particularly as the use of blockchain and digital assets evolve. Auditors should evaluate whether cybersecurity risks and actual breaches pose risks of material misstatement in the financial statements.
Software audit tools for engagement management, risk assessment, and testing should be used with due care, including professional skepticism.  Document whether these tools are being properly applied, especially if the results are used to support significant conclusions.
Auditors should document an evaluation of how assessed risks may have changed from the prior year due to external factors (such as economic conditions) and how audit procedures have been modified accordingly.
Recurring deficiencies exist in complex areas (such as revenue recognition, leases, accounting estimates, fair value, and auditing internal control over financial reporting). The PCAOB will consider what tools and techniques firms use to identify the causes of these deficiencies, and actions taken to reduce recurring deficiencies.
The design and operating effectiveness of a firm's system of quality control will be challenged.  This includes analyzing the culture of audit quality, and how the firm responds to risks. The establishment and monitoring of appropriate audit quality indicators will be evaluated.
The PCAOB adopted a new standard to enhance the usefulness of the audit report, which substantially changed the format and required elements.  Proper implementation of these new requirements will be critical.
Jennifer Louis has over 25 years of experience in designing and instructing high-quality training programs in a wide variety of technical and "soft-skills" topics needed for professional and organization success. In 2003, she founded Emergent Solutions Group, LLC, where she focuses her energy on designing and delivering practical and engaging accounting and auditing training. Jennifer started her career in Audit for Deloitte & Touche LLP. Jennifer graduated summa cum laude from Marymount University with a B.B.A. in Accounting.