COVID-19 impact on the CPA Exam, plus CPA study advice
March 27, 2020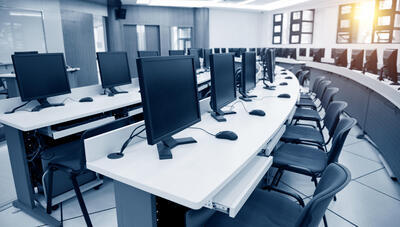 Wow – what a week we've all experienced.
Before moving on, let's do this:
Breathe in for five seconds. (1…2…3…4…5).
Breathe out for five seconds. (1…2…3…4…5).
Ok. Ready? Let's go.
As you have likely learned, there have been many announcements this week regarding the CPA Exam as it relates to the COVID-19 pandemic – everything from testing centers closing to rescheduled NTS. It's a lot to keep up with, but we're here to help! 
Here's a recap of important updates surrounding COVID-19's impact on the CPA exam:
Prometric testing sites closed in US and Canada
Prometric has closed all of its testing sites in the US and Canada until April 30, and plan to re-open on May 1. We encourage you to frequently visit the Prometric website for the most up-to-date information, as well as a list of protocols Prometric is following to keep its centers safe and clean.
For all Prometric sites that are open (excluding the US and Canada), please know that they are taking extra measures to thoroughly clean and disinfect all surfaces, including keyboards and other common testing items. They have also allowed protective face masks to the list of personal items allowed in the testing room, no special accommodations necessary.
If you've already scheduled to sit for the exam at a Prometric location affected by these closings, you should be receiving an email from Prometric with instructions to reschedule your appointment to a future date. There is no rescheduling fee.
NASBA is actively reaching out to anyone who was scheduled to sit for the exam during this window, so please check your email regularly.
Notice to Schedule extensions recommended
NASBA has recommended to each State Board of Accountancy that all NTS with an expiration between April 1 and June 30 be extended to September 30, 2020.
At this time, no action is required by candidates. NASBA will identify all candidates who have an open NTS and credit expiring through June 30, 2020, and provide this information to Boards. You can visit the NASBA website for complete details.
Score release dates
If testing resumes as planned on April 16, the current score release date schedule will be adjusted for the 16-day window of release.
Study tips
Given all of these changes, the silver lining is that you now have extra time to study for the exam (hey, we have to look at the positives, right?!). Here are some tips from us at Becker to help you focus:
Find a quiet place, free from distractions. If you are working from home, turn off the TV and go into a separate room if needed.
Likewise, if you are working from home, it's vital that you can disconnect from work and focus 100% of your attention on your study plan. Silencing any email alerts on your phone and laptop would really help!
Take breaks – don't overload yourself. We understand what it's like to feel the weight of the world on your shoulders, balancing work and study obligations. If you feel overwhelmed, refer to our little exercise at the top of this blog. Taking slow, deep breaths with your eyes closed can do wonders for centering yourself and calming a racing mind.
Rely on your fellow Becker students for encouragement and tips for studying during these COVID times. Becker has several Facebook study groups where you can bounce ideas off of others, share common obstacles and help each other along the way. You may even find some comedic relief!
Leverage all of the Becker tools available to you to get exam day ready!

Use our Personalized Review Sessions to increase your proficiency in each module and unit. You have extra time, so make sure you have green badges!
Do ALL of the practice simulations in the Becker software and use the SkillMaster videos to ensure that you understand the answers and exam strategy for each question.
In the last one to two weeks before you test, take all three of Becker's simulated exams. If you have our Final Review, use the additional content review, MCQs and simulations to reinforce your understanding of any weakness identified in your simulated exams results.
If you finish the Becker course and still have time before your exam, use Becker's practice tests to keep your skills sharp. Practice tests can be tailored to the time you have available. You can select the number of MCQs, number simulations and the units to be included in each practice test. 
Becker's student support services will remain operating as usual, and are there for you should you have any questions. For our Premium and Pro students, you can access Becker's success coaching by calling 1-877-272-3926.
Above all – please continue to follow all guidelines from the CDC and your local officials to safeguard against the virus. We know this is a confusing, stressful time in history, but we also know that Becker students are among the best, and can overcome!